In honor of Steve Jobs: 1955-2011
Facebook started this week off with even more changes but ones that I find super exciting. They have added three new metrics to their Insights analytics tool that allow administrators to see their brand page reach more effectively. If you're an admin of any company page, the new Insights are up today and you can see some of the numbers right below your total number of friends on the left hand side of the page.
Facebook will also be rolling out the new Timeline sometime next week and the ability to translate posts from all around the world. And that's not all! Facebook will roll out a new expandable ad option at an advertising conference next week that would make the ads you're see appear more like recommendations from your friends than an actual ad!
Wednesday brought sadness to the entire world when Apple founder and former CEO, Steve Jobs, lost his battle with cancer. Social media sites went crazy with thoughts, prayers and memorials dedicated to a true visionary. Google, Facebook and Disney were just a few of the huge names that honored  Jobs Wednesday and Thursday. There are many ways for you to send your words of mourning and honor about Steve Jobs, but here are some great images courtesy of Mashable of notes in front of the Apple stores.
One final but very exciting social media update is that LinkedIn has finally made it possible for businesses to post updates in a similar format to Facebook. I've been waiting for this day to come for a while now and personally think this will do wonders for business pages on the social network. Thanks LinkedIn!
There were two topics this week that you could not escape: crazy weather on the East Coast and Steve Jobs.
Monday afternoon it became apparent that Hurricane Irene would pick up speed and hit the East Coast by today
and tomorrow. My Tweetdeck was flooded with talk of the hurricane hitting Charleston and the damage it could cause. The amazing part of this was that I received more up to date information via Twitter than on the news.
Tuesday brought on more insane weather with the Virginia earthquake that people said they felt in South Carolina AND Indiana. Twitter went insane with talk about the earthquake! Social media for disaster and weather preparedness is really growing and it's obvious why (blog to come on this next week).
The entire technology world felt an earthquake on Wednesday when Steve Jobs resigned as Apple CEO due to his health. I personally can't watch a movie, listen to music, check my email or read a book without thinking about his impact my life and I wish him the best!
Busy week!
The Oscars
The social media universe was all about the Oscars at the beginning of the week. Was "The Social Network" robbed? Did Anne Hathaway knock it out of the park as co-host? Was James Franco high the whole show? I'm not sure if Mashable genuinely felt like "The Social Network" was the best movie of the year or if they just loved the fact that it was a movie about technology, creativity and the start of a social media phenomenon.  Either way it was apparent that they were shocked by the decision because of their blogs on the topic.
I enjoyed "The Social Network" immensely but after seeing all the films that were nominated, the decision was clear: "The King's Speech" was overall a superior film. I know there are plenty of people who disagree but they are the same people who would rather have given Lady GaGa Album of the year over Arcade Fire. And let's be honest. I will never trust those people's taste.
More Facebook Changes
Supposedly, Tuesdays are the worst day for an announcement via social media but that was the day that most of us heard about the Facebook "like" upgrades. Later in the week Facebook made even more changes to its comments plug-in as well!
iPad2
Apple CEO Steve Jobs took a time out from his medical leave to announce the iPad2 and it's amazing. Two cameras, thinner device, FaceTime and the magnetic cover, I mean really what could be better? I'm hoping this will be my birthday present. If not from my family maybe a present to myself?!
Charlie Sheen
What could be bigger than the release of the iPad2? None other than Two and Half Men's, Charlie Sheen. He's appeared on several radio shows, TV spots and interviewed with Today three mornings in a row. Twitter has been crazy with hashtags derived from Sheen's decent into madness such as #WINNING, #tigerblood and #teamsheen. If you aren't already following Charlie (@charliesheen) on Twitter it's a must do for your weekend entertainment!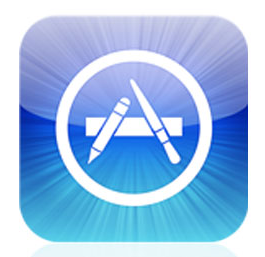 I'm a PC and I'm a Mac
I know there are others like me out there who are both a PC AND a Mac but I do think the numbers are shrinking.
Why am I both? I have an iMac and love it but also have a PC laptop and a Droid. I plan on updating the laptop in 2011, but I'm stubborn and won't upgrade my phone until the iPhone comes to Verizon.
The one thing that makes me super excited to be a Mac is that the official Twitter app came out today in the brand new Mac app store. The app store is open to any Mac user using OS X Snow Leopard.
I will be app"ing" it tomorrow if time permits! Do you think Twitter for Mac will take the place of HootSuite and TweetDeck?
Breaking Up is Hard to Do
A break up hurts everyone at some point in their lives, but it seems even more difficult now. The second your heart is broken your ex changes his/her Facebook status to "single" or even worse "in a relationship with (enter new boy/girlfriend's name)" letting the whole world know in an instant.
I actually have a girlfriend who didn't want to have the painful "we need to talk" breakup speech with a boyfriend, so she just changed her relationship status on Facebook and never answered his calls again. Harsh, I know, but Media Post has provided even more stats, facts and unbelievable tales of the Facebook relationship!