There were two topics this week that you could not escape: crazy weather on the East Coast and Steve Jobs.
Monday afternoon it became apparent that Hurricane Irene would pick up speed and hit the East Coast by today
and tomorrow. My Tweetdeck was flooded with talk of the hurricane hitting Charleston and the damage it could cause. The amazing part of this was that I received more up to date information via Twitter than on the news.
Tuesday brought on more insane weather with the Virginia earthquake that people said they felt in South Carolina AND Indiana. Twitter went insane with talk about the earthquake! Social media for disaster and weather preparedness is really growing and it's obvious why (blog to come on this next week).
The entire technology world felt an earthquake on Wednesday when Steve Jobs resigned as Apple CEO due to his health. I personally can't watch a movie, listen to music, check my email or read a book without thinking about his impact my life and I wish him the best!
Busy week!
Let me start off by saying I'm throughly relieved to have survived The Rapture last Saturday at 6 p.m. so I could bring you the Social Media News of the Week! Here are some great tweets from that infamous day!
Speaking of Twitter this was a week full of 2 big updates for the social network. You can now get more detailed email notifications and they have bought TweetDeck! For the past few weeks there have been speculations Twitter would acquire TweetDeck but it appears that they actually did. Do you think there will be any major changes to the platform even though they are keeping their staff and location in London?
On a lighter note, I want to congratulate Scotty McCreery on winning American Idol. According to Mashable, Twitter predicted this by mentioning his competition and rumored love interest, Lauren Alaina. I just love American Idol – what's your guilty pleasure?
Dear Step Ahead,
Today is our 1-year anniversary and I can't even begin to explain how much fun I've had with you over the last 365 days. We've gone to fun events together that I'll never forget like the Internet Summit in Raleigh, N.C. We've had early mornings, late nights and fun weekends together!
There are a few things that you've taught me that will stay with me forever:
1.) TweetDeck is a life saver
2.) Dropbox is amazing
3.) I might not be a writer but I am a blogger!
4.) Always back up your hard drive
5.) Follow up is key
6.) One day we will take over the social media world!
So, again happy anniversary, Step Ahead — you've been a great job this past year and I look forward to many more years with you!
Sincerely,
E. Bailey Surrett
It's time for this week's social media recap and I wanted to start by saying Happy Birthday to Facebook's "like" button. It's been a huge first year for you and I wish you much success in your second year! I also want to give Foursquare a huge shout out for a successful Foursquare Day this past Saturday.  The geolocation app scored over 3 million check-ins on Saturday and I'm proud to be one of those!
Other news this week: Twitter could potentially purchase TweetDeck for $50 million from UberMedia.  This is not a total surprise to me since TweetDeck is the most popular third party client on the Twitter platform. There has been some tension in the past between UberMedia and Twitter so it will be interesting to see how this situation all unfolds!
Since I started my blog today with some shout outs that's how I will end, as well. Shout out to Groupon for partnering with General Mills on a deal that excited every coupon clipper in America! Buyers were able to get $40 worth of General Mills products and a coupon book for only $20!
Final shout out goes to Dream Theater, an amazing band that I have had the pleasure of seeing several times. Mike Portnoy (a phenomenal drummer) decided to call it quits this year and they're on the hunt to replace him. They're using Facebook to let their fans know every detail of the selection process, which is important for this band since they have some of the most dedicated fans in the world. Good luck in the selection process, guys, and I wish you all the best of luck!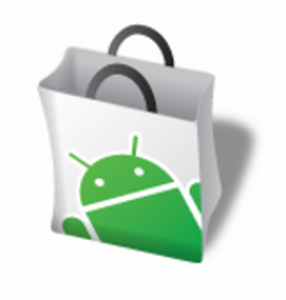 Update for Facebook Mobile?
Facebook CEO Mark Zuckerberg has added the Facebook App onto his new Android phone, according to his profile. If Zuckerberg has genuinely switched over to the Android then he will quickly find out that his own company's app needs a little (let's be honest, A LOT) of work. I have to deal with this app and its short-comings on a daily basis.  Android users would like to be able to chat, easily open links and get mobile updates just like our iPhone and Blackberry-using friends! Anyone else frustrated with Facebook on the Droid?
Getting Down to Social Media Business!
Social media has taken heat in the past for being a distraction to employees. I know that at my first job Facebook was banned on our server (bummer).  In reality, social media can increase a company's productivity and help employees increase their efficiency and effectiveness.
Networking in the 1990s consisted of bars, restaurants, out-of-town conferences and long phone calls. Now companies can save money and time by networking with a simple tweet, Facebook post or a LinkedIn comment. Instead of it taking several after work dinners to build a connection, it can take a few seconds.
Social media collects an enormous amount of data for companies but it doesn't have to cause information overload. Here at Step Ahead Inc. , we use TweetDeck multiple times daily to monitor client Twitter accounts, find mentions of these clients and to respond to relevant tweets. With only a few minutes I have customized and narrowed down massive amounts of information to just include my specialized needs.
There are several other wonderful ways that social media is boosting work performance; check out this article from Mashable to learn more!
Last week the world was introduced to the new version of TweetDeck, and we think these updates are more than just your standard upgrades. In fact, they could have a huge impact on the growth Foursquare and Google Buzz, not to mention there are some great tools to make Twitter infinitely more useful.
The new version of TweetDeck allows users to set up columns to monitor Google Buzz and Foursquare updates and allows you to add those profiles as accounts. In the Google Buzz column, users can "like," comment and even email contacts directly from Tweetdeck. We're very excited about the Foursquare column, which allows users to view updates in real time, see venue information (if they have specials, who's there now), check in from a venue, insert a shout, view user badges and more! This will make Foursquare much more useful, easy and top of mind for Twitterers.
If that wasn't enough to get you excited about the new version of Tweetdeck, they also added global filters, video uploads and update scheduling. Global filters allow you to create a filter to hide any messages that include keywords you don't want to see, so your columns won't be full of Justin Bieber updates, that is, unless you have Bieber Fever
You can also now take a video with your Webcam and upload directly to Twitter, as well as schedule updates. Hallelujah! While other services allow you to do that, having it on Tweetdeck will keep you from having to log in to some other program if you've got a quick one you don't want to forget about.
Have you downloaded the new version of TweetDeck? If not, visit www.tweetdeck.com to download it today. Let us know what you think!